Group News
Our hearts with Wuhan – Kuntin Group donates another batch of Anti-epidemic materials
发布时间:2020-03-09 16:54:39信息来源:浏览量:1800
Our hearts with Wuhan, offering a helping hand– Kuntin Group donates another batch of Anti-epidemic materials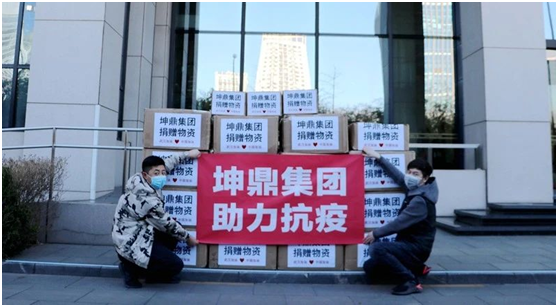 The Coronavirus epidemic caused complete closure of Wuhan city on January 23. Since this time, Kuntin Group, which has an investment and development base located in Wuhan, has been closely monitoring the situation there and has responded quickly to the need for aid, sending its first cash donation to Jiangxia District of Wuhan City on January 26, in the amount of 1 million RMB.
While fighting this epidemic, Kuntin Group has ceaselessly kept its heart and thoughts on Wuhan and has maintained active contact with all related parties in order to collect resources used to distribute urgently needed epidemic prevention supplies. Also, it has continued to provide assistance in finding material channels to local governments.
On March 2nd, Kuntin Group donated its second batch of disaster relief provisions, which included protective clothing and disposable medical masks and gloves toJiangxia District of Wuhan City.
Thanks to the great work and sacrifices of the people of Wuhan, Medical teams, army officers, and soldiers from all parts of society the battle against the Coronavirus has made outstanding progress. The Kuntin Group is deeply touched by this spirit and inspired by the sense of social responsibility from everyone. Together, we will overcome this epidemic!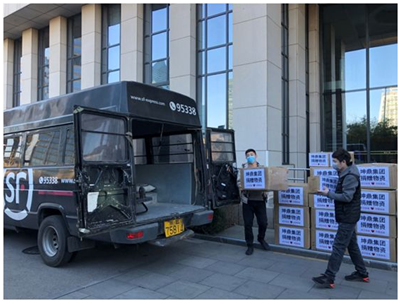 In order to support the recommencement of operations and production, in addition to Wuhan, Kuntin Group also donated Anti-epidemic materials to development areas where its industrial park projects are located, including Nantong, Pinghu, and Wuxi.